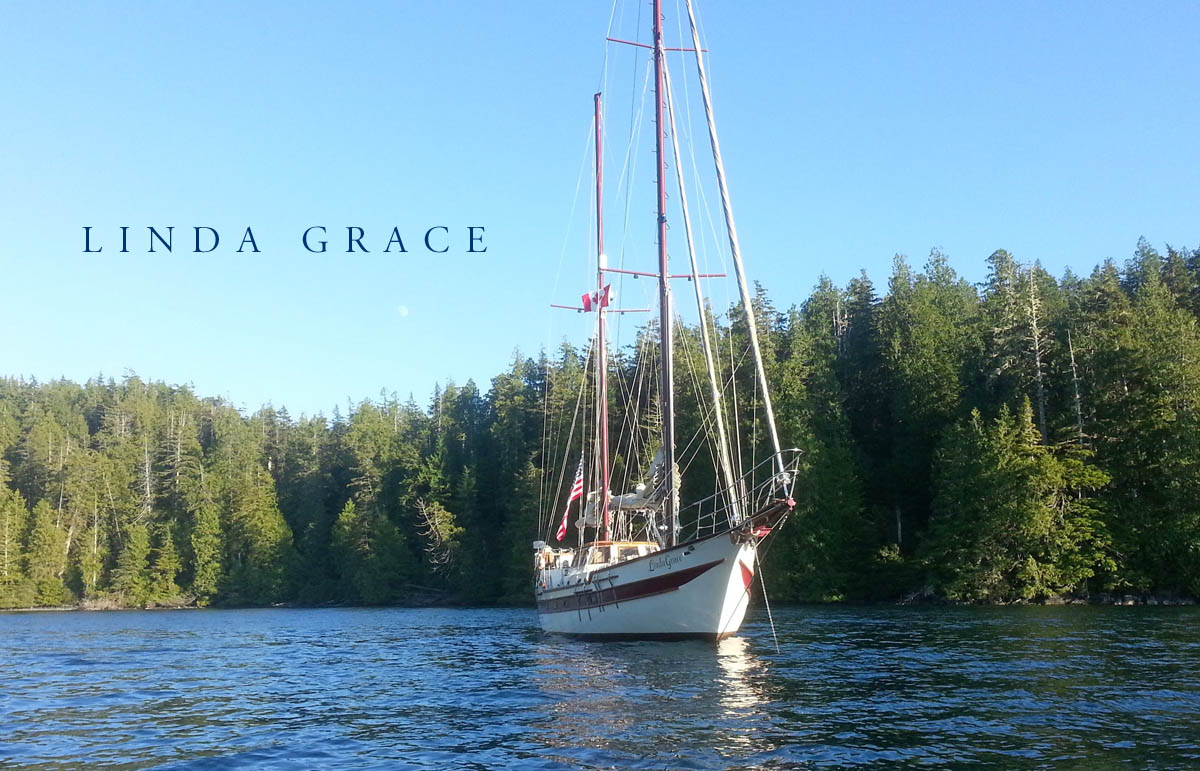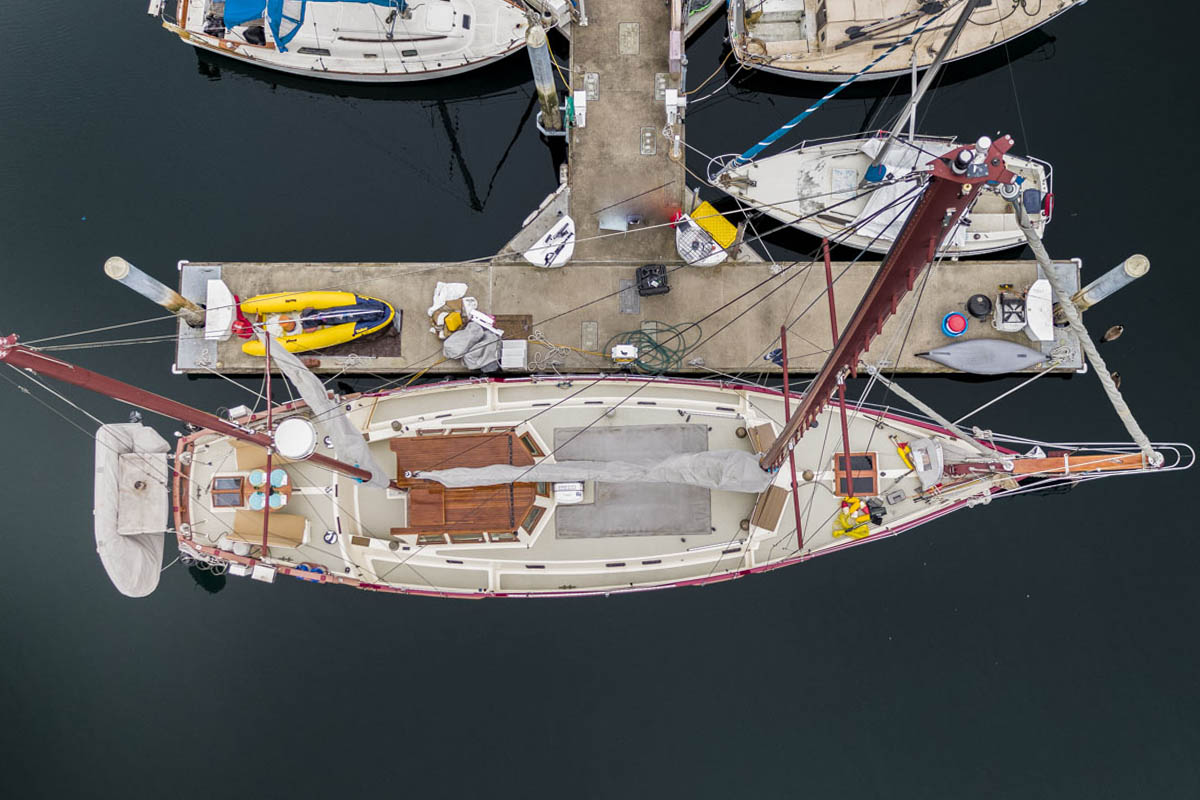 Forward seating, with view forward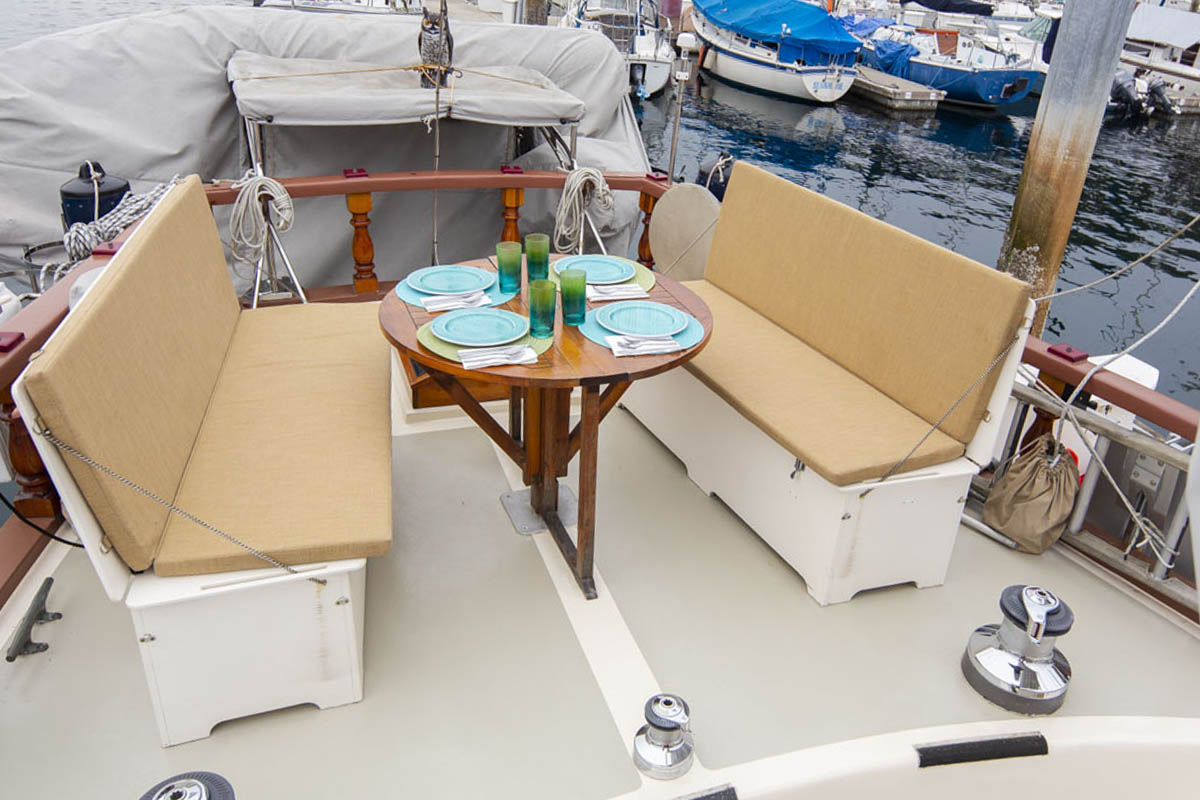 Aft seating and al fresco dining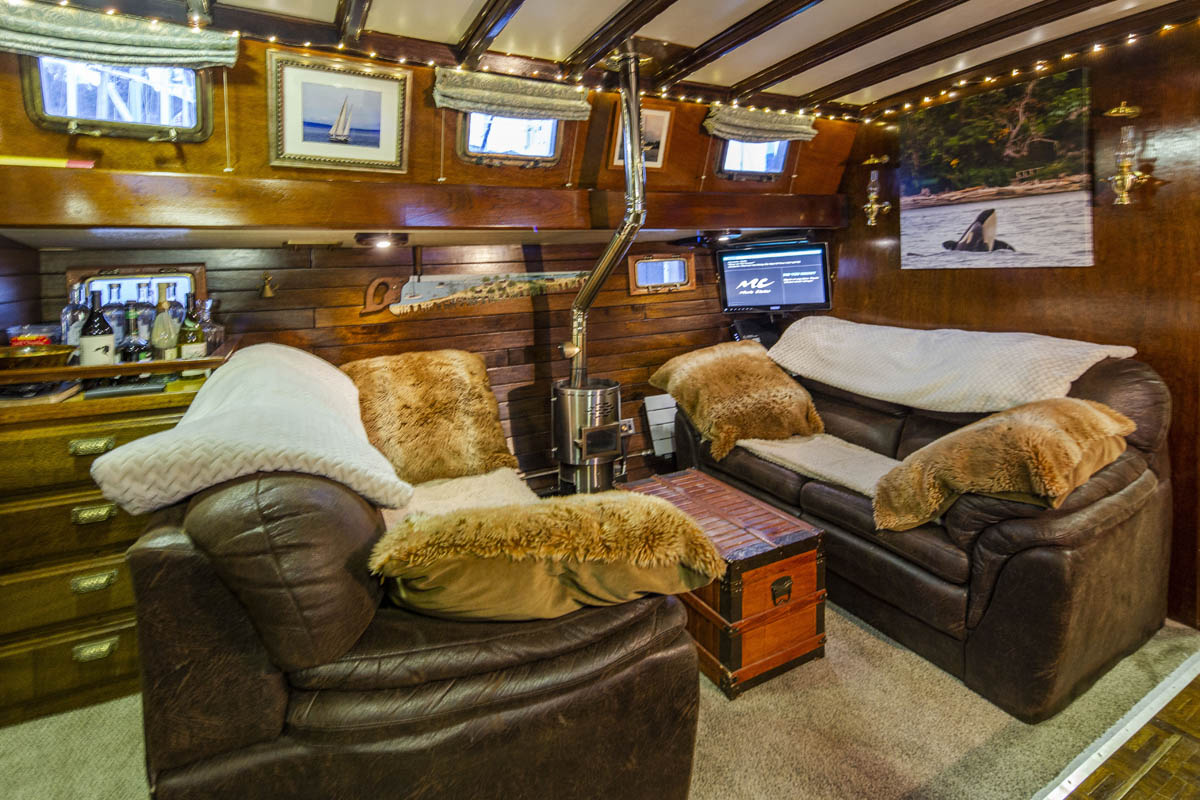 Main Salon. TV plays Blu-Ray and regular DVDs.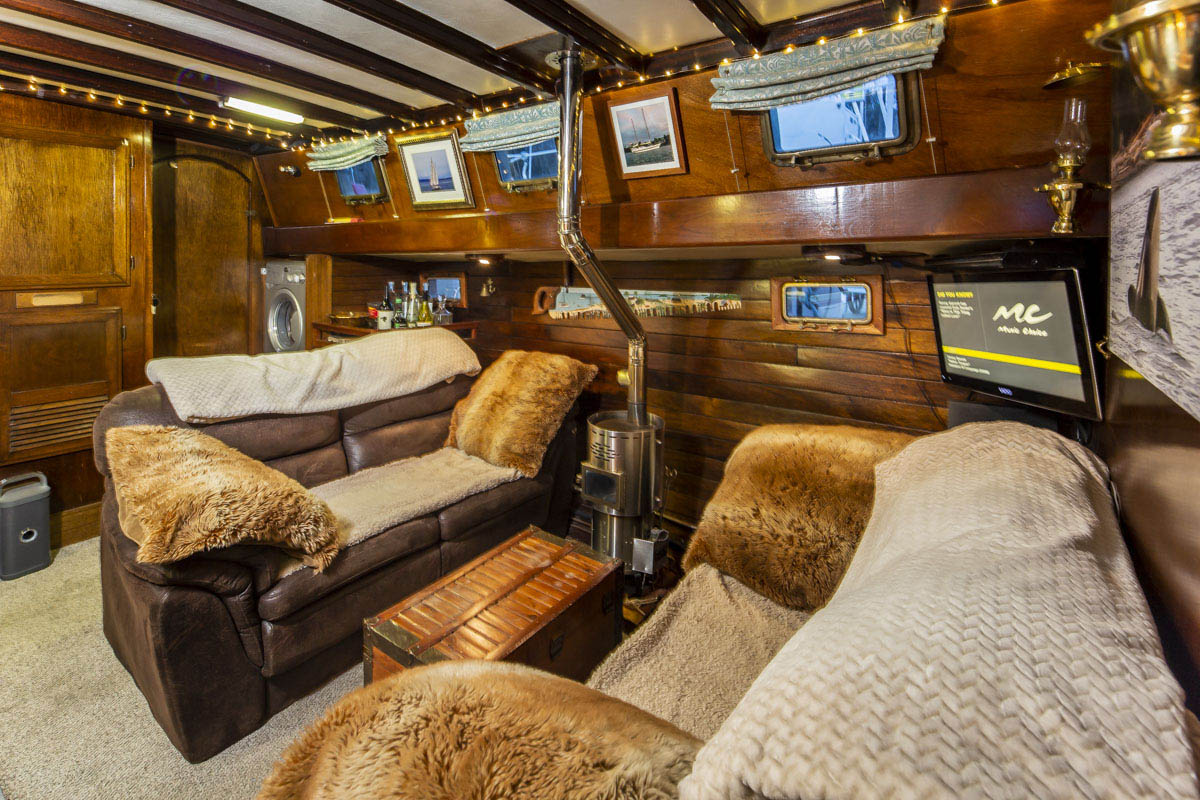 Main Salon 2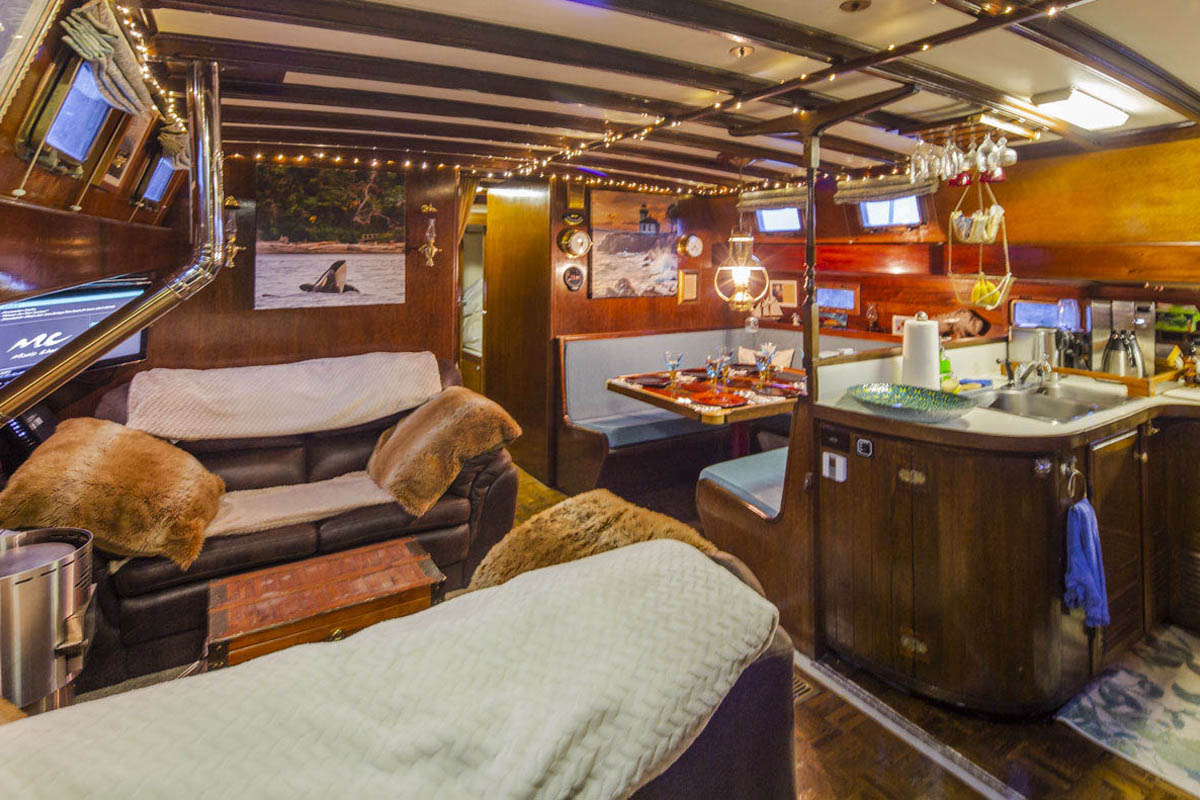 Main Salon 3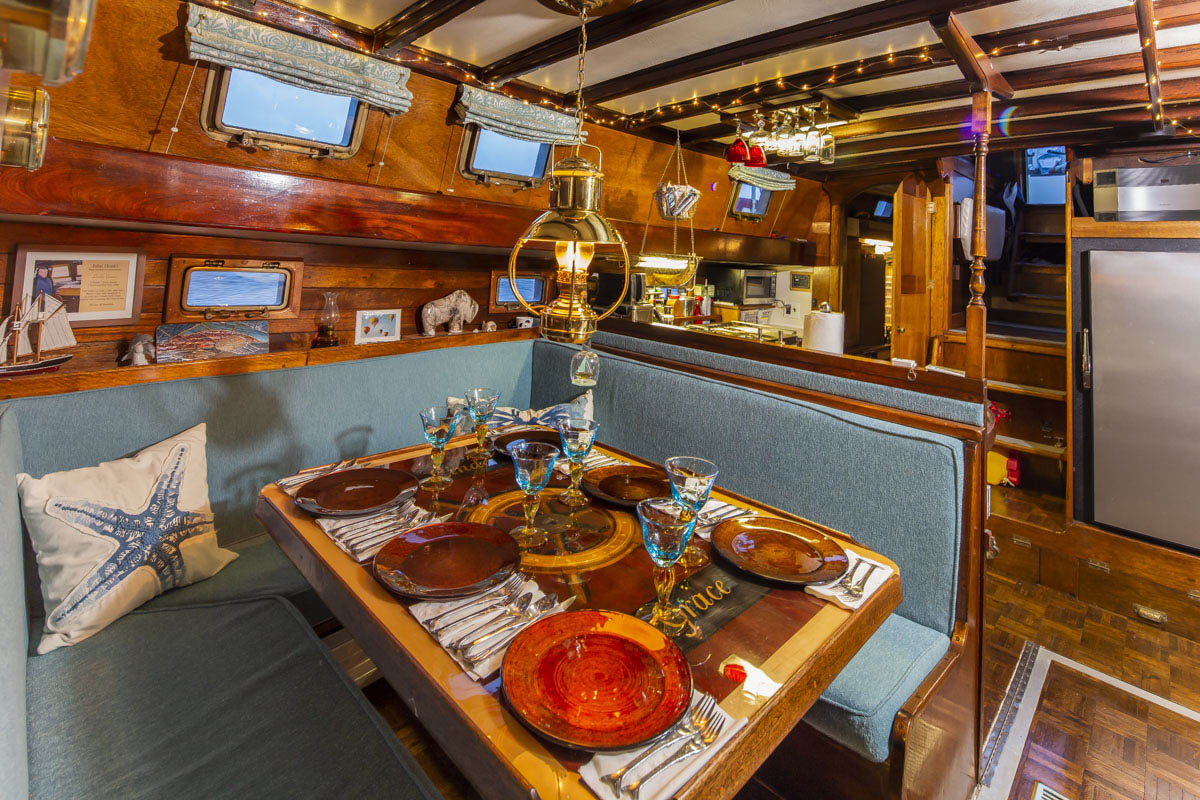 Dining in Main Salon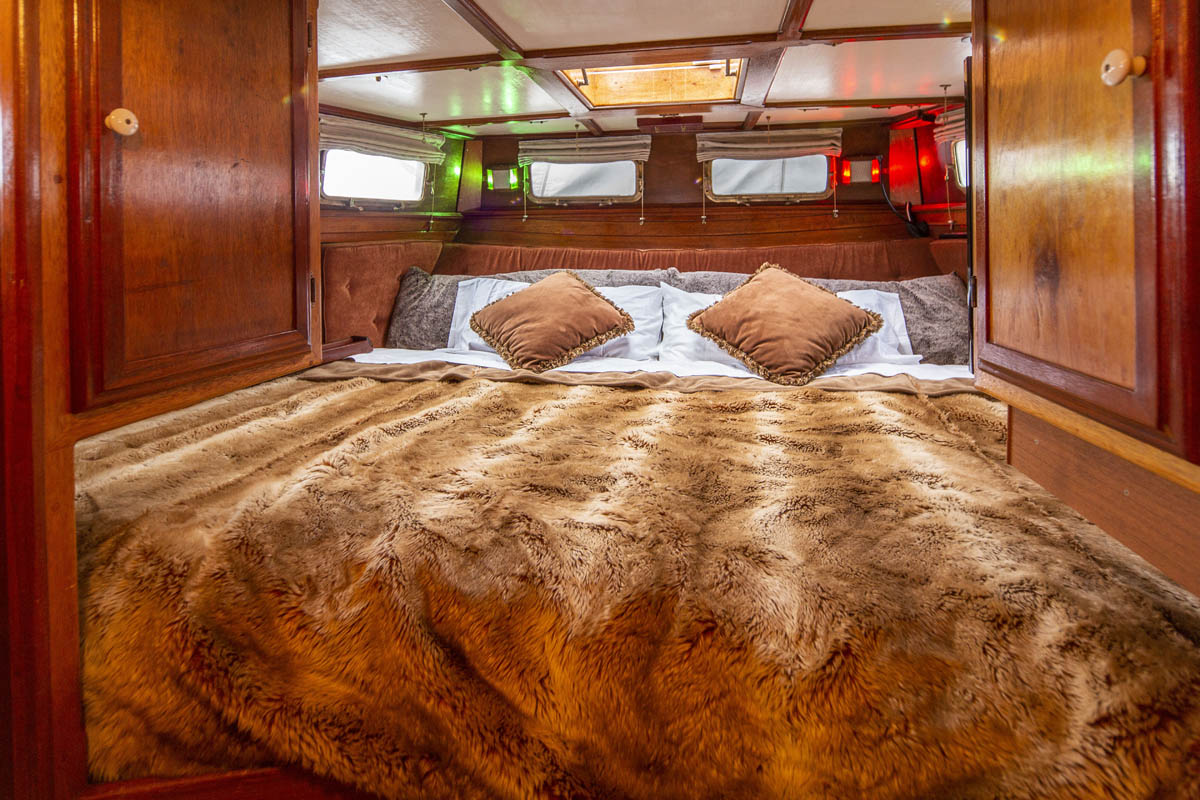 Aft Master Stateroom Bed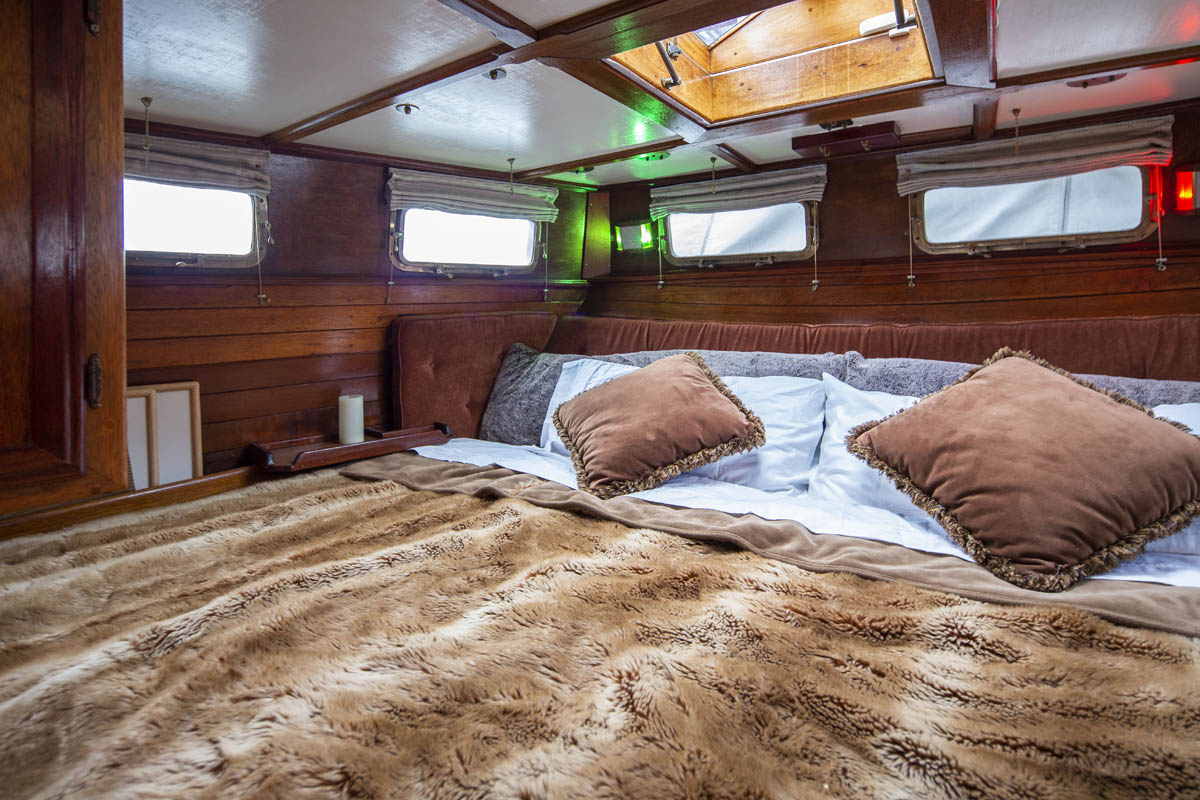 Aft Master Stateroom Bed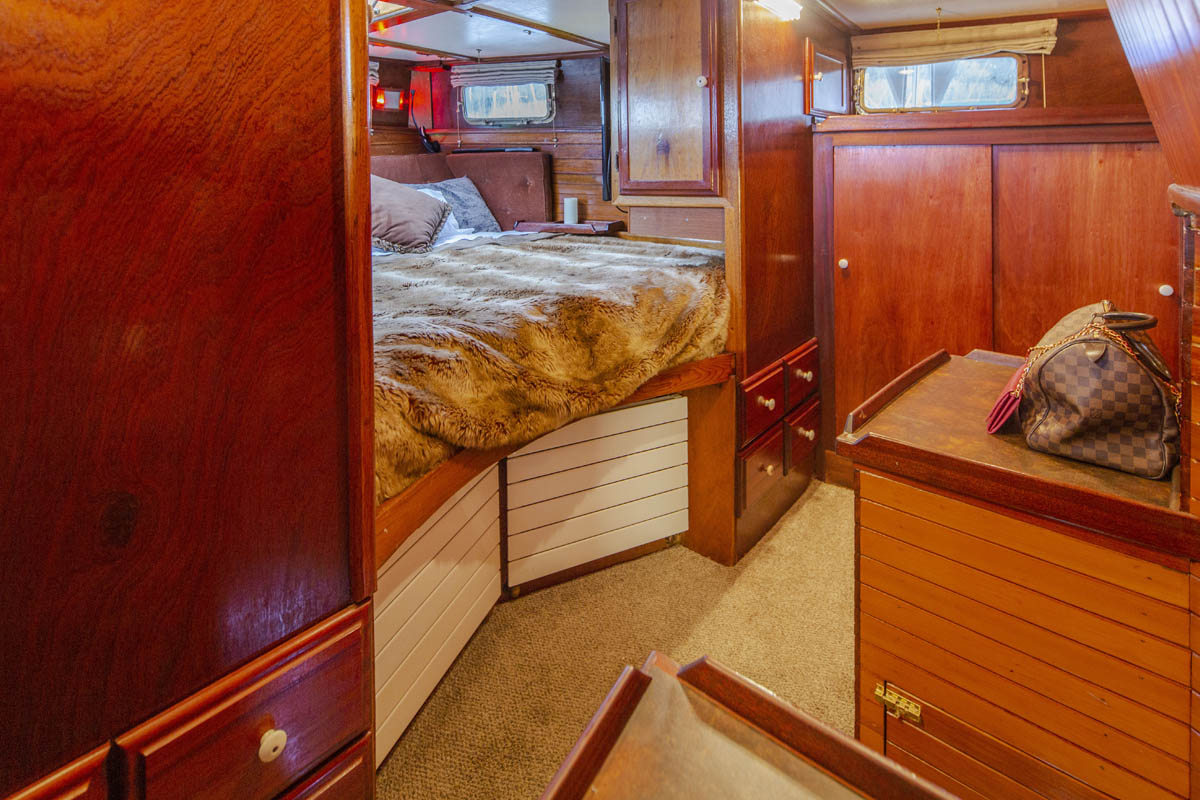 Aft Master Stateroom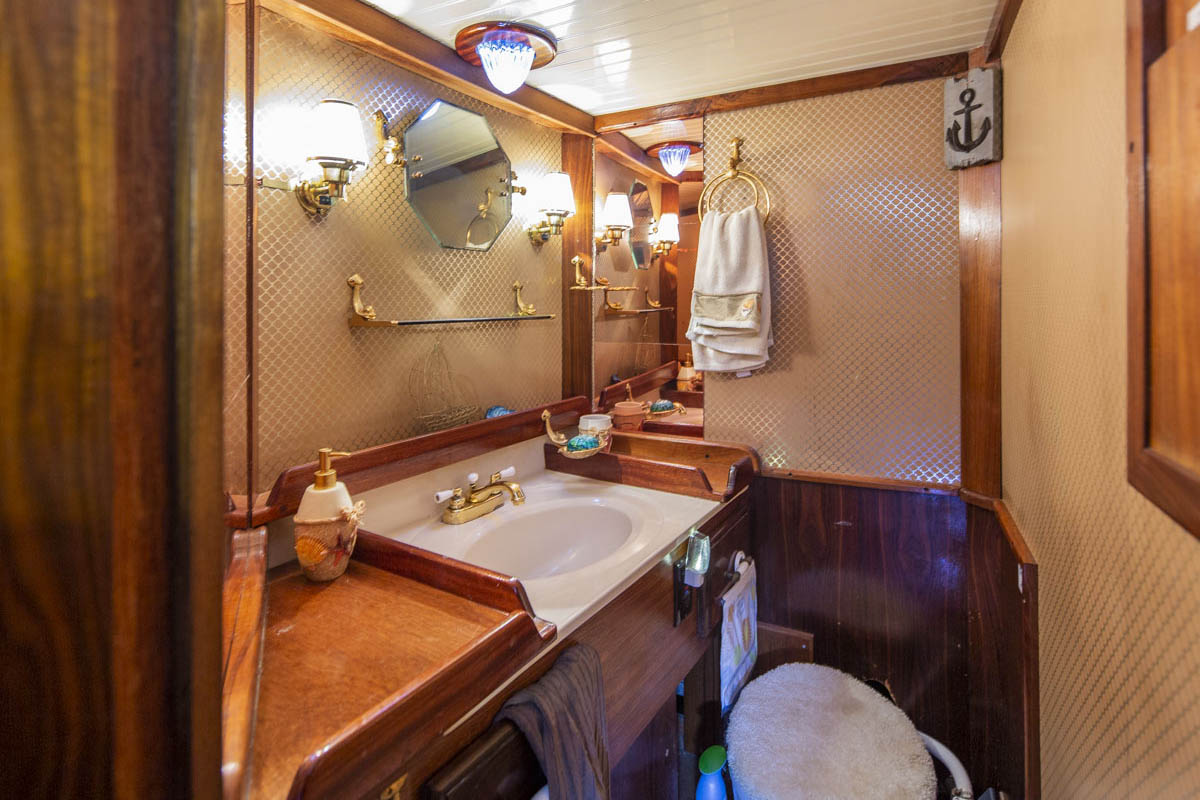 Aft Master Bathroom with sink and manual pump toilet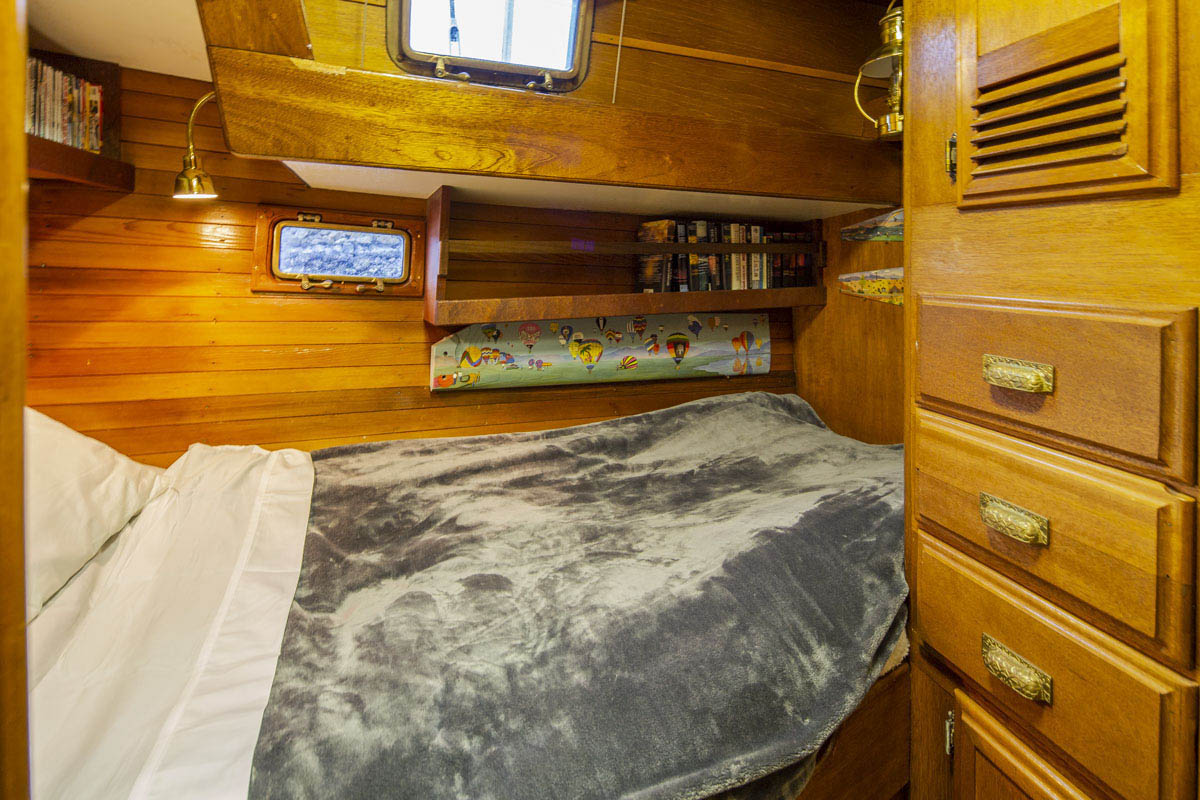 Port Double Bed Stateroom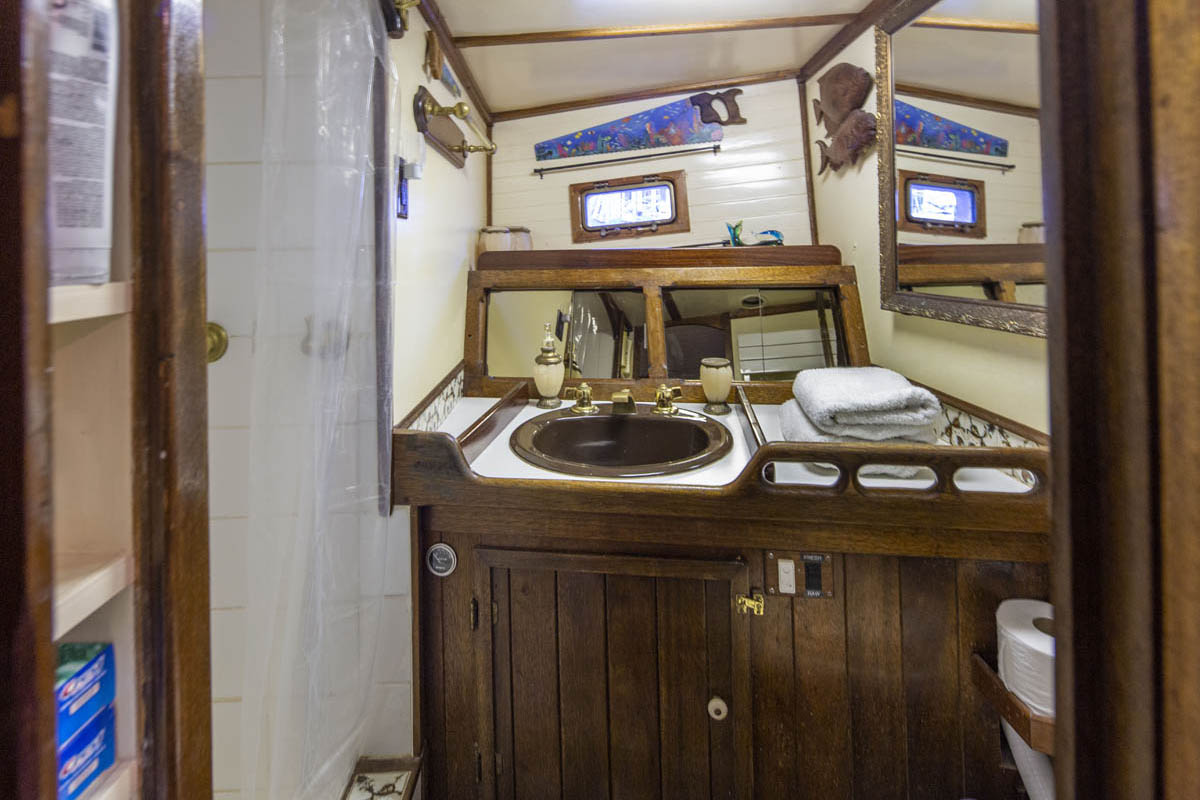 Forward Bathroom with sink, electric flush toilet and shower (shared with crew)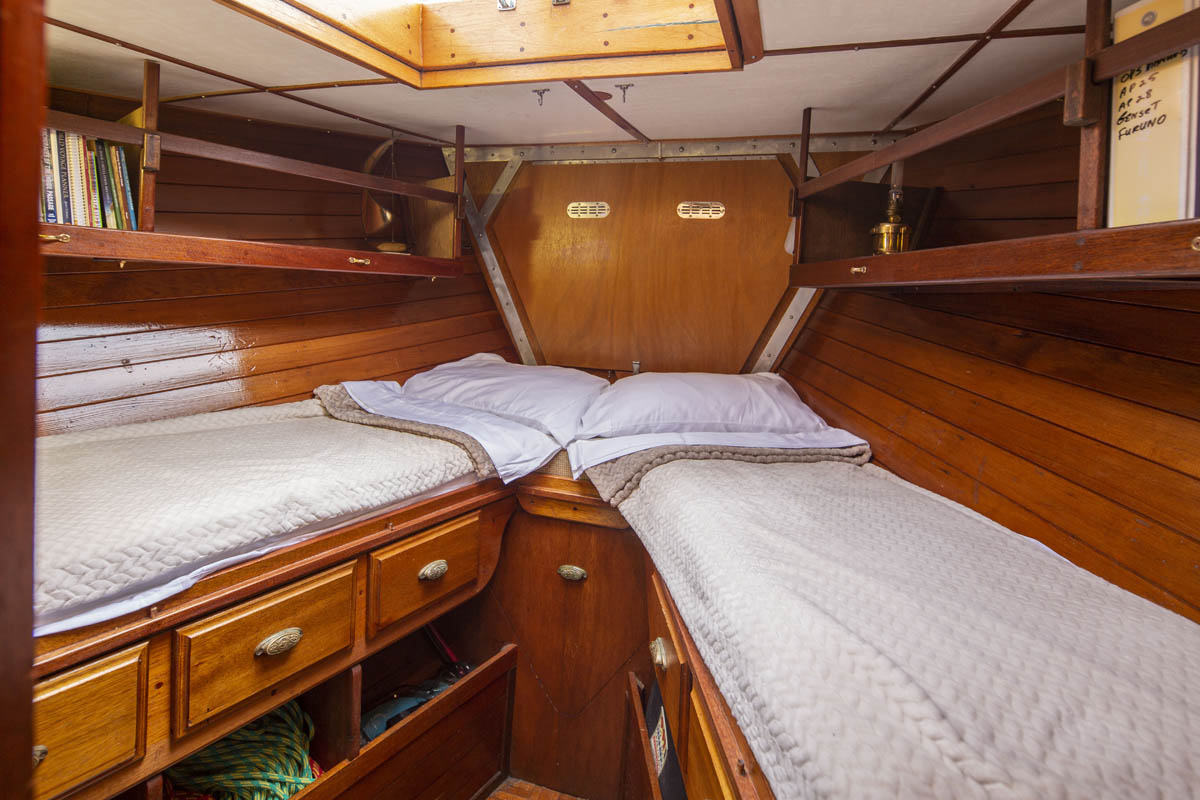 Forward V-Berth Stateroom. This can be two single beds with pillows forward (shown in photo), two single beds with pillows aft, or a filler panel creates a large Double Bed.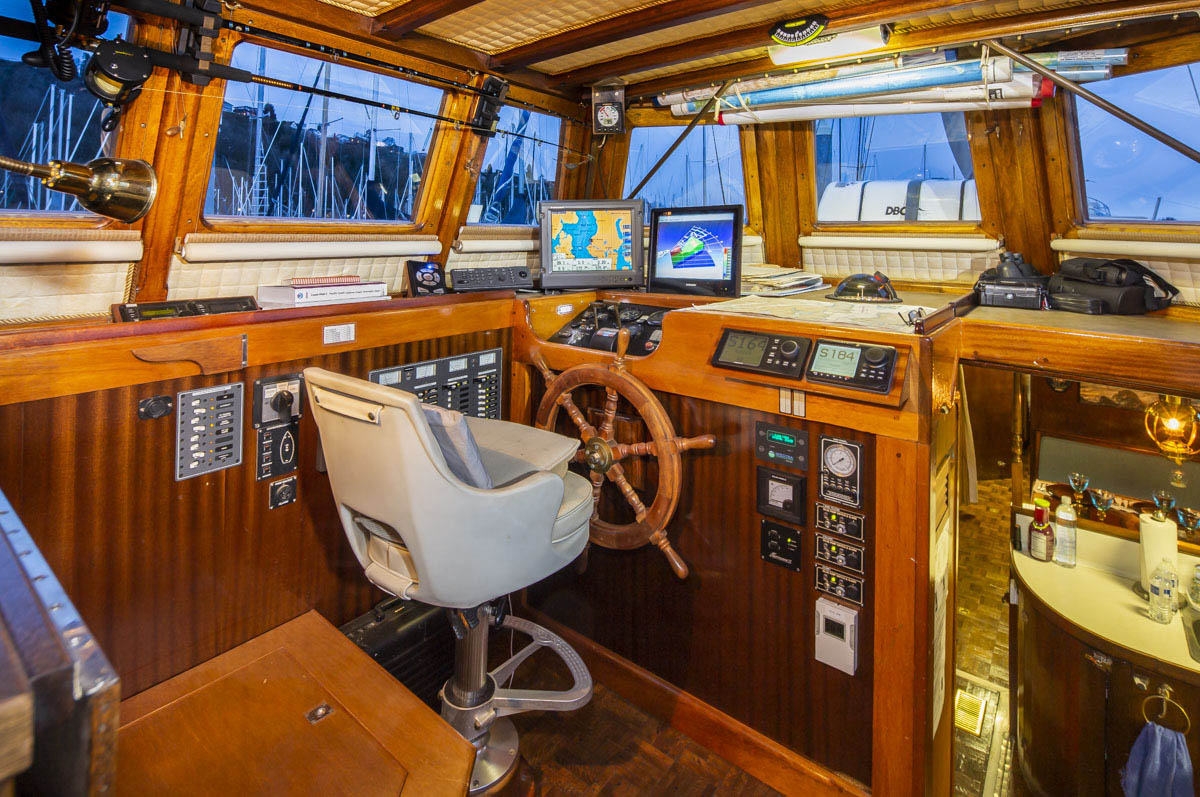 Wheelhouse. Bench seating for 2 guests not shown.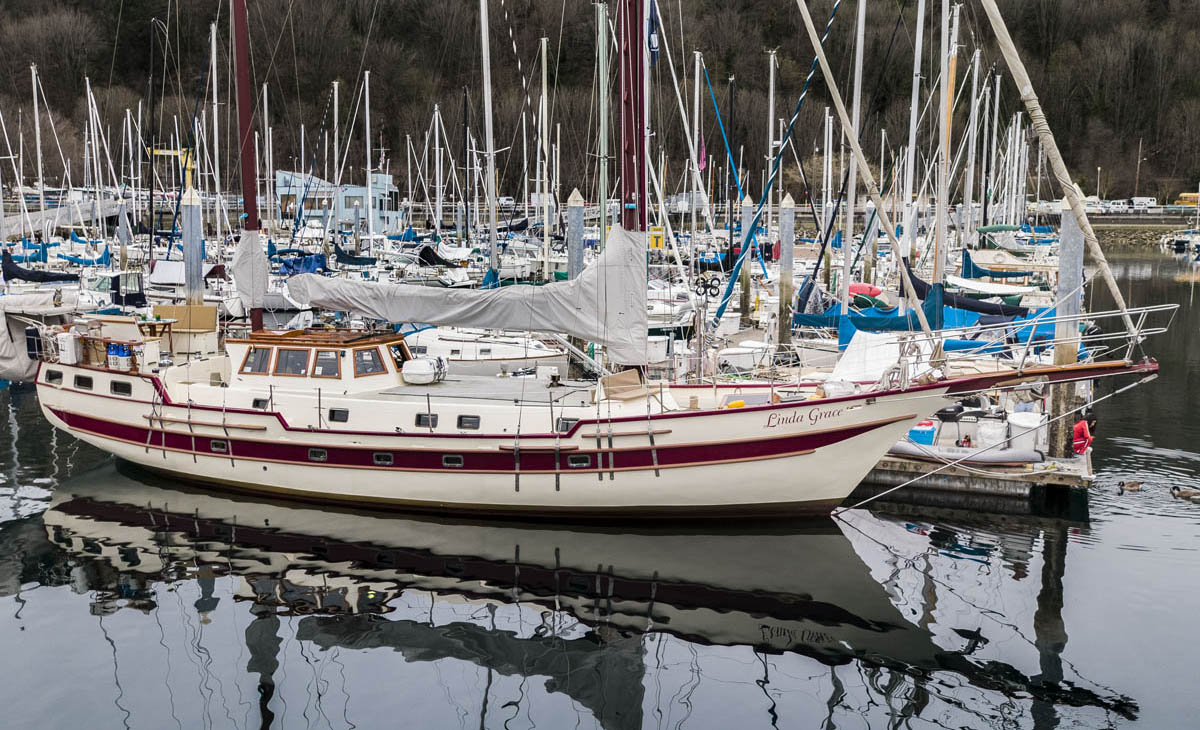 YOUR CREW
Captain Bill Ludwick has been flying everything with wings since he was a teenager. He says Aircraft and sailboats are basically the same. From a Naval aviation officer and a 32 year career as an airline pilot, Captain Bill finally achieved his goal to be a full-time sailboat captain. He has owned and operated Linda Grace since 2006.

His partner, Linh, originally Vietnamese but in the US the last 17 years, has been sailing with him for 3 years. He says that Linh is the only person he knows that is more excited about the Pacific Northwest and a sailboat lifestyle than he is. Linh and Bill compete to see who is the true culinary genius in the family. The answer is still being debated!
RATES



NIGHTS
GUESTS

4

5

6

7

8

9

10

2
$6,000
$7,500
$9,000
$10,500
$12,000
$13,500
$15,000
3
$6,800
$8,500
$10,200
$11,900
$13,600
$15,300
$17,000
4
$7,800
$9,750
$11,700
$13,650
$15,600
$17,550
$19,500
5
$9,000
$11,250
$13,500
$15,750
$18,000
$20,250
$22,500
6
$10,200
$12,750
$15,300
$17,850
$20,400
$22,950
$25,500






INCLUDED: Meals (except one lunch or dinner per week ashore), non-alcoholic beverages, taxes, fuel and water. Generator fuel. Fuel for motoring up to 4 hours per night a 8 knots (nautical miles per hour), averaged over the charter.

NOT INCLUDED: Customary crew gratuity at charterer's discretion (15% baseline advised), bar (alcoholic beverages billed at cost), one lunch or dinner out ashore, and docking (rarely used, as most guests prefer to anchor out).


---